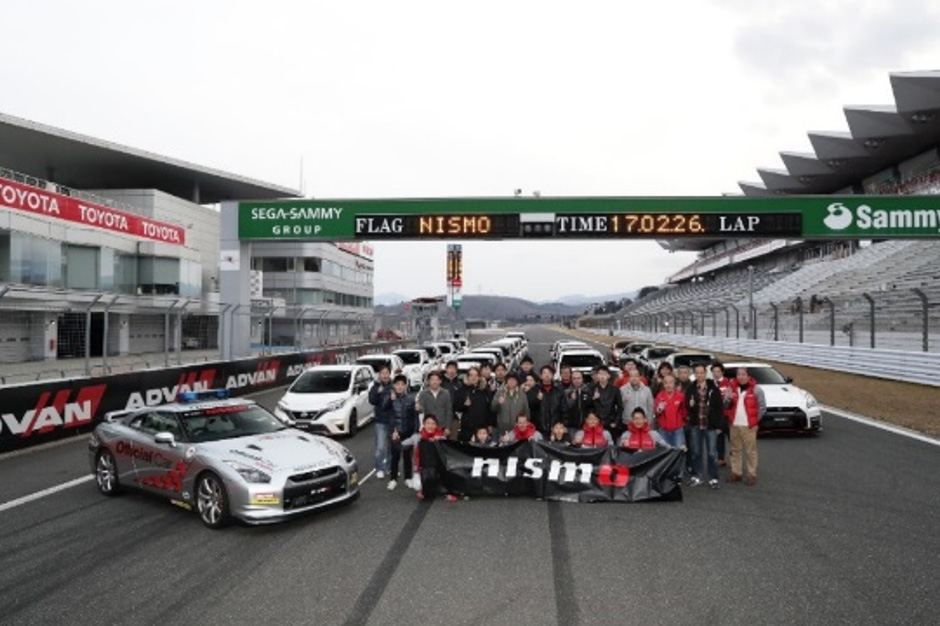 NISMO Japan today announced that it will be implementing the "NISMO Driving Academy."
These sports driving lessons are targeted at owners of NISMO road cars, NISSAN GT-Rs (R35) & Fairlady Zs (Z34) who would like to begin circuit driving. These lessons will allow you to rediscover the quality and performance of your own car and give you the opportunity to easily experience the enjoyment of sports driving.
Three programs have been prepared to correspond with each students skill & experience:
"Stage 1" – for learning the basics of sports driving.
"Stage 2" – an introduction to circuit driving.
"Stage 3" – which aims to further improve driving technique.
NISMO Ambassador Michael Krumm will serve as principal of the academy & the instructors will consist of NISMO contract drivers such as Tsugio Matsuda.
PROGRAM OVERVUE

"Stage 1" – This program is targeted at individuals who have no experience with circuit driving
Driving technique lessons will be taught by NISMO contract drivers in the event spaces & mini courses
It will consist of areas such as experiencing full braking and practicing the fundamentals of cornering (approximately 3 hours).
"Stage 2" – A program for practicing driving on a circuit. Runs on the mini course behind a lead car & passenger seat rides with NISMO contract drivers (approximately 3 hours).
If doing stage 1 and 2 in succession it will be possible to experience driving on the racing course (behind a lead car).
"Stage 3" – This program aims to improve driving technique while students enjoy sports driving
Driving techniques and effective circuit strategy will be taught on the mini course by NISMO contract drivers. It will consist of runs behind a lead car, passenger seat rides, free runs & so on (approximately 6 hours).
PROGRAM OUTLINE

Venues – uji Speedway, Suzuka Circuit, Sportsland SUGO,
Okayama International Circuit, Autopolis, Oiso Long Beach
Instructors – Michael Krumm, Tsugio Matsuda, Masataka Yanagida,
Tomonobu Fujii,and other NISMO contract driver.
PRICES
Stage 1 – ¥15,000
Stage 2 – ¥15,000
Stage 1 & 2 Successive – ¥25,000
Stage 3 – ¥30,000
Applications through a NISMO Performance Centre will received a discounted price.
TARGET RECRUITMENT VEHICLES
March NISMO, Note NISMO, Juke NISMO, NISSAN GT-R (R35), Fairlady Z (Z34)
Please use the following link to find details of the program schedule, conditions for participation, instructors etc.
http://www.nismo.co.jp/nda/index.html